Kendall Jenner relaxes by the pool. That alone would not be particularly unusual. However, in the photo that the 26-year-old now presented to her fans, they should have widened their eyes. Because the model shows how it sunbathes completely naked on a lounger.
Jenner lies face down and leans on the couch with his elbows. She wears a green cap on her head – and nothing else. The picture is part of a photo series that also shows Jenner riding a horse and a plate full of sushi, among other things. She seems to be taking a little break.
Reports of separation
There had recently been speculation that the model could be single again. Various US media had reported that Jenner and basketball pro Devin Booker had committed to a relationship break. An unspecified source is said to have told the E! News portal: "Kendall and Devin have had a difficult time recently and have been separated for about a week and a half."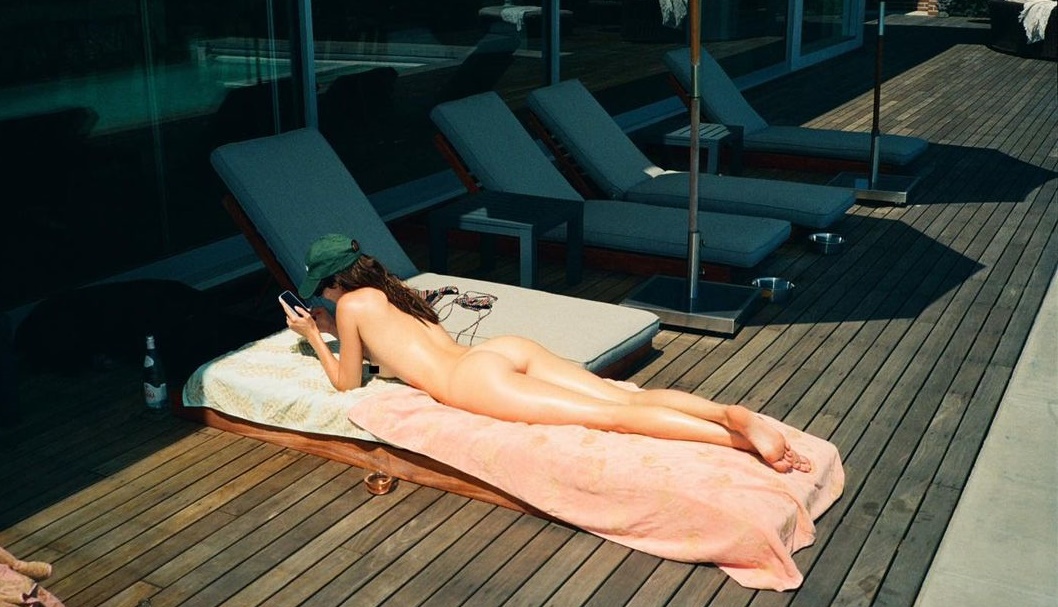 They felt they had different lifestyles and didn't fit together. Jenner needs a break, but the two are still in contact and a love comeback is not out of the question. However, the couple's reports have not yet been officially confirmed.
The revealing post continues to fuel speculation surrounding Jenner's relationship status. In addition to many compliments, comments such as "single energy" or "I love separation posts" can also be found. "She says: I'm singleeee," comments another user. Whether the post really says anything about Jenner's relationship status or just came out of a whim remains to be seen.